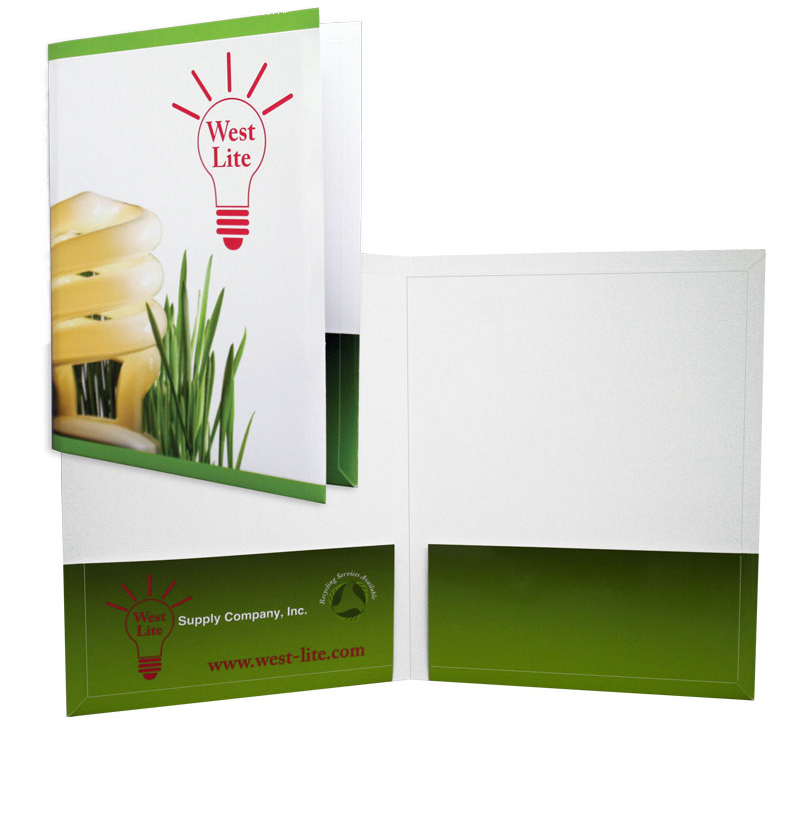 08-65-CON
Conformer® Standard Folder
Specs:
9 1/2" x 12" folder with two 4" pockets. Stays flat as capacity increases. Holds up to 3/8" per pocket. OPTIONAL: Diecut window in front cover. Available upon request.
Available:
Printed, foil stamped or embossed.
Free coating on print orders:
Choice of overall gloss, satin or matte aqueous. Additional charge for: Lamination, UV, Spot and Soft Touch.
Art:
Follow art guidelines and submit art on template.
Stock:
Base stocks included in price. Additional charge for other stock groups. See color chart. Custom stocks are not a problem.
Production:
7-10 working days. Multiple processes require the most production time. Tell us what you need.
FREE card slots/slits:
Proof:
PDF or color digital available upon request.
Packaging:
Pockets glued at outside edge. Diecut window is optional. Ships final folded. A patent number will automatically be added to all Conformer® Products. Packaged up to 200 per box. 26 lbs. per box.
Spine Prong Attachments:
Can be added for an additional charge. Standard in white card stock, MATCHING attachments in most standard stock colors are available. Additional production time required.
Stock Mailer:
A plain white mailer is available to hold your Conformer® Tax Folder. The 10 pt semi-gloss envelope holds up to 1" and features a peel and seal flap. Ships with your folder order. $0.44 (U) each. Ask for item AD1612CON.
CONFORMER® is a registered trademark of Conformer Products, Inc. A U.S. patent number is required to appear on all Conformer® Folders. We will automatically add this copy in small type.